Getting to Iceland
There are always more and more airlines that maintain regular flights to Iceland. Some of the foreign airlines do not operate flights to the country during winter although there are always more who choose to offer scheduled flights the whole year. Then there are also three Icelandic companies that maintain regular flights all year. However, if you do not like to fly you can always take the ferry!
Travel to Iceland by Air
Icelandair offers scheduled flights from t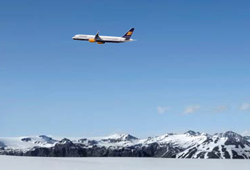 he following cities: All year: Amsterdam, Copenhagen, Frankfurt,  Glasgow, London, Manchester, Oslo, Paris, Stockholm, Boston, New York and Seattle. Seasonal: Helsinki, Halifax, Orlando, Minneapolis-St. Paul and Toronto Summer: Alicante, Barcelona, Bergen, Berlin, Billund, Stavanger, Madrid, Milan and Munich.
WOW air offers scheduled flights from the following cities: London, Copenhagen, Amsterdam, Berlin, Stuttgart, Dusseldorf, Paris, Lyon, Zurich, Milano, Alicante, Barcelona, Warsaw and Vilnius.
Delta Airlines offers scheduled flights to Iceland from New York.
Easy Jet offers scheduled flights to Iceland from the UK.
Norwegian maintains scheduled flights to Iceland from Oslo during the summer.
SAS offers scheduled flights to Iceland from Oslo.

Approximate flight times from several cities: Copenhagen, London, Frankfurt, Paris, Amsterdam to Reykjavik - approx: 3 hrs New York, Boston, Minneapolis to Reykjavik - approx: 5-6 hrs


Travel to Iceland by Sea
Smyril Line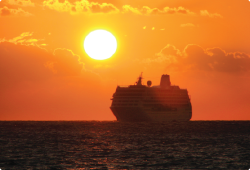 maintains regular scheduled cruise- and car-ferry service to Iceland from Hirtshals in Denmark and Tórshavn in the Faroe Islands. The ferry arrives on the eSmyril Line - Europcar Icelandast coast in a beautiful small town called Seydisfjordur. During the summer the ferry stops at more destinations then just Denmark, Faroe Islands and Iceland.

By taking the ferry you get a chance to enjoy the cruise in a relaxed environment,  and arrive on the east coast which offers many exciting opportunities for activities and excursions. For example it is relatively close to Vatnajökull National Park and Jökulsárlón.